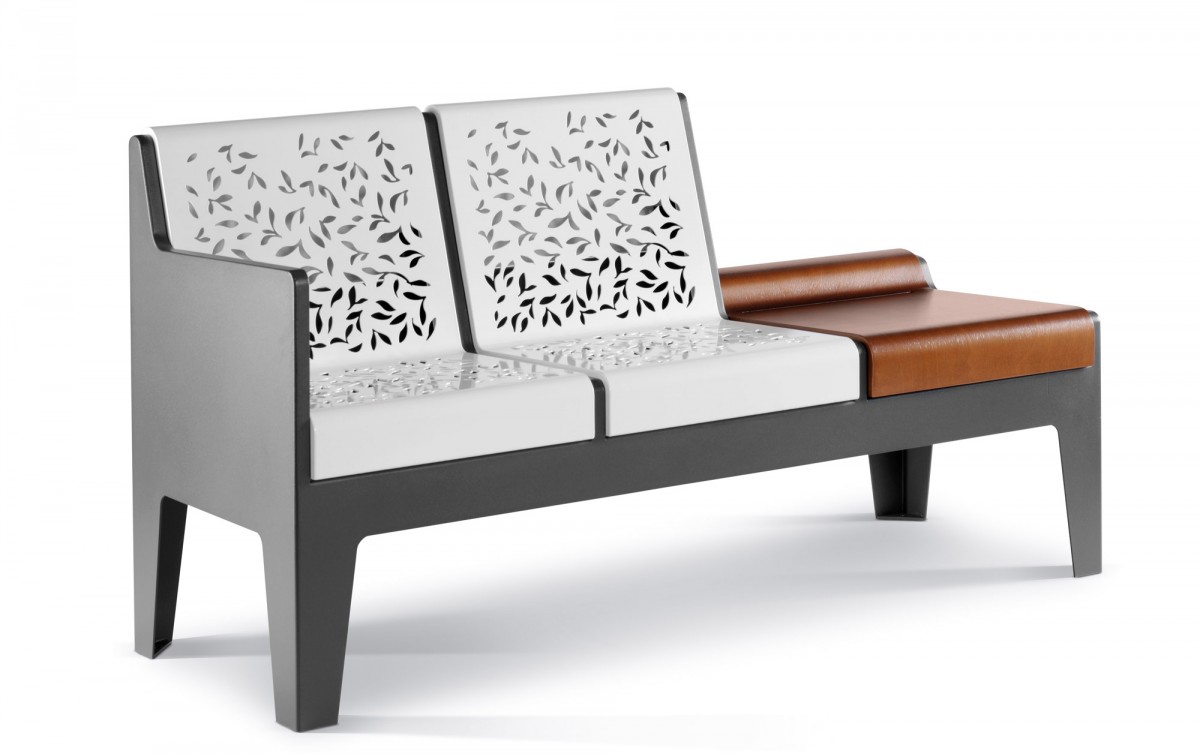 2009
Tripoli (Libya) – Street furniture
Tripoli Collection – Metalco
Objects
Seats that look like sofas, window boxes inspired by vases, lights resembling interior lamps and garden benches like jewellery.
Simple forms with elements borrowed from interior spaces, contemporary or revisited materials such as ceramics, wood, glass and metal.
Sophisticated surfaces achieved using techniques such as milling, grinding or embossing.
The use of materials and patterns creates a direct link with ornamental elements of traditional architecture.
Rather than remaining anchored in the past, the question of 'decoration' is reinterpreted in a contemporary way.
From the Medina to modern business areas stopping by Italian Renaissance architecture, these objects establish a dialogue with the city's diversity.