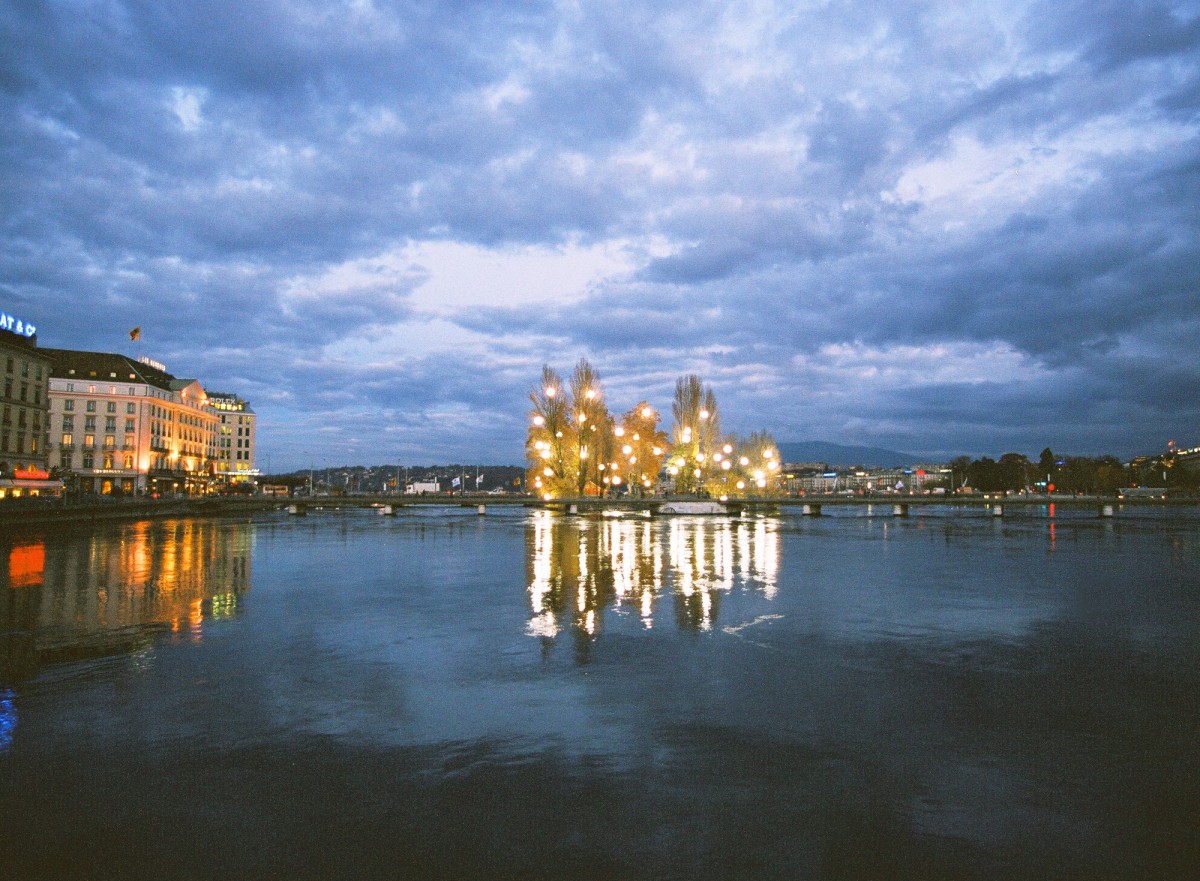 2006
Rousseau Island, Geneva
Geneva – Rousseau Island
Public-space
During the day, the trees emerging from the waters of the Rhône River can be seen from a large part of the island.
At the night, the island disappears absorbed by the lights of the city and the dark waters of the Rhône with an imposing dark mass left to indicate its presence.
To change the relationship between night and day, the island has temporarily become the canvass for an experimental lighting project with luminous spheres sprinkled in among the dark dense vegetation is sprinkled.