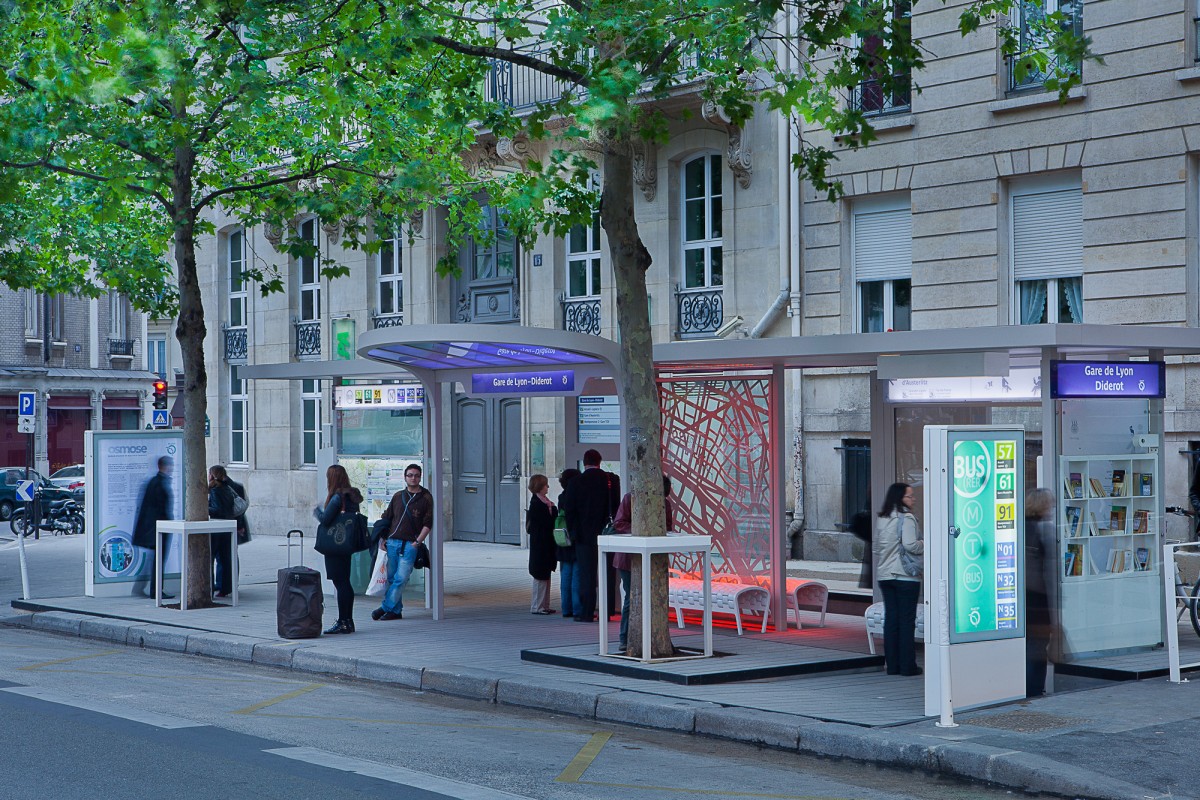 2011-2012
Paris
Paris – Experimental OSMOSE bus stop
Public-space
The experimental Osmose bus stop on Boulevard Diderot is more than simply a place to wait for the bus. It is also a living space based around the notions of quality and comfort. It is sociable and innovative thanks to the range of services it offers. You can have a coffee, borrow books, listen to music, recharge your telephone, buy meals to take away or keep warm while eating a sandwich.
The lighting changes according to the time of day or night.
Project partners: Quantum Glass, C.R.A.F.T., Philips, Metalco (manufactured the station) & RATP (Paris Public Transport Authority).