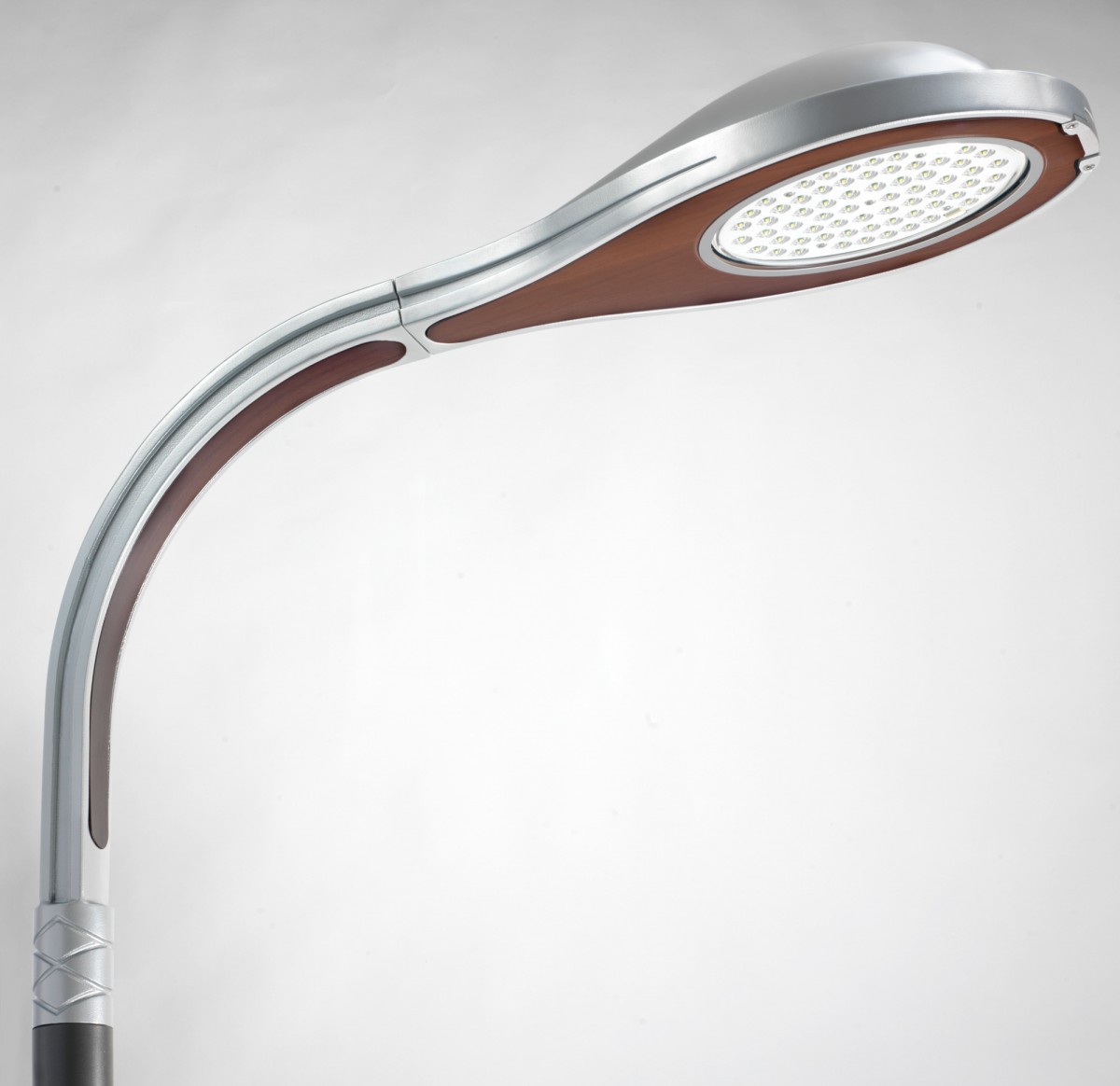 2012
Kiera Light – Comatelec (co-designed with the Urbanica agency)
Objects
The Kiera range of lights is characterised by its fluid forms.
The design derives from the desire to create continuity between the pole, arch and lamp.
The lamp is no longer an added element, but part of a 'coherent and unified' whole.
The wooden underside of the arch and lamp deliberately contrast with the technical world of the street lighting.
The sophisticated forms and materials meet the high standards of quality for developing urban spaces.
The light will appear, for the first time, along the future Châtillon Vélizy Viroflay tramway in keeping with the tram stops we created for the RAPT (Paris Public Transport Authority).