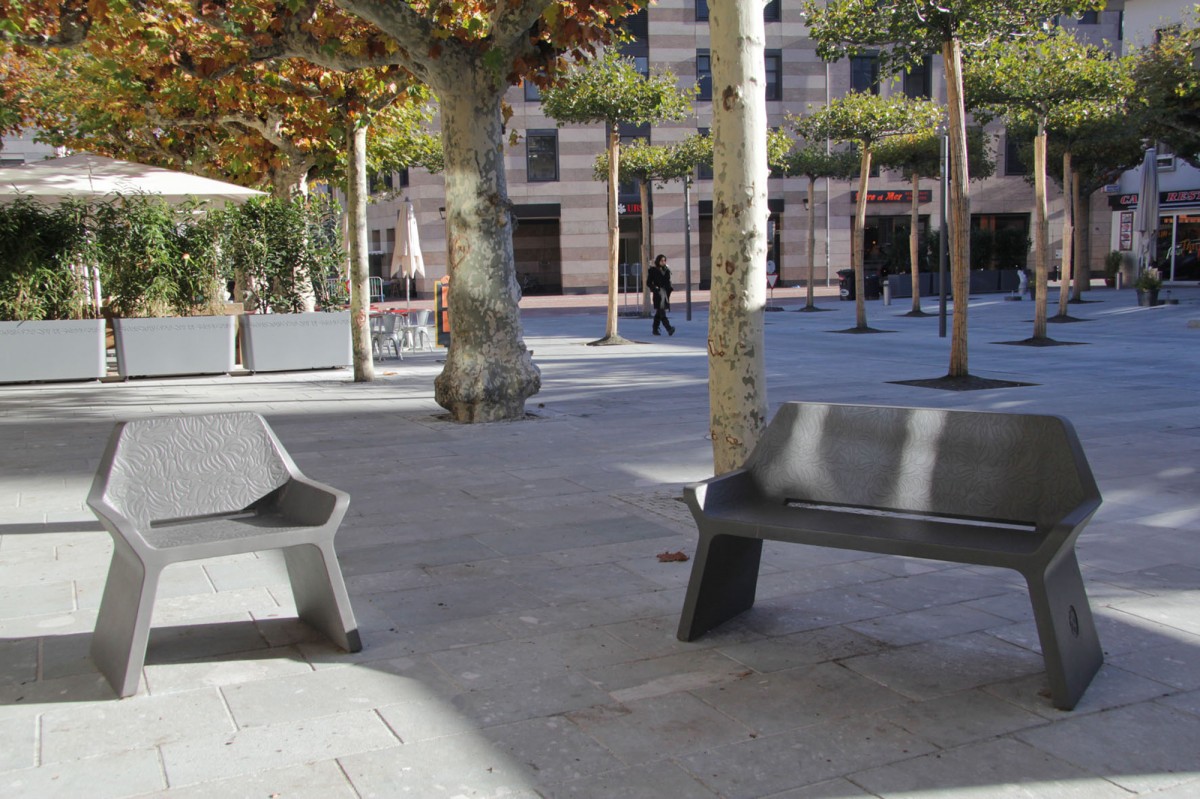 2012
Kelly Collection – Escofet
Objects
Imagining objects that feel familiar so that it can be easily appropriated by users and integrated into public spaces, where 'the outside becomes an extension of the inside'.
The streamlined seats that look like sofas and the playful use of textures (such as stitching) gives the Kelly collection a certain preciosity.
The range is characterised by high quality innovative concrete, thinner materials, textured surfaces and precise forms.