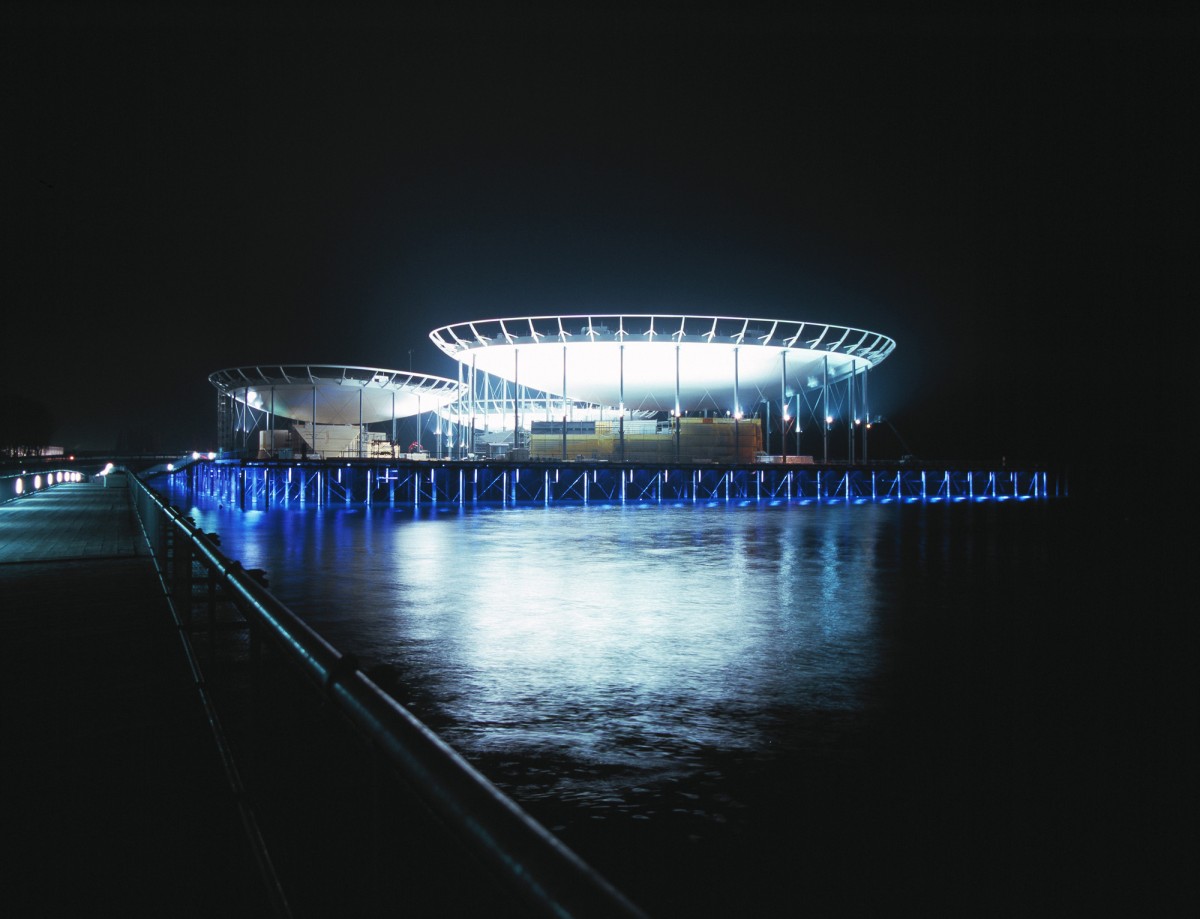 Neuchâtel (Switzerland)
EXPO O2 – Neuchâtel
Public-space
Lighting for the National Swiss Exhibition "Arteplage" in Neuchâtel, 2002.
Drawing on the exhibition theme, "Nature and Artifice", we created lighting to reflect the project's main elements: pebbles, artificial island, lake and reeds.
At night fall, the three giant pebbles housing the exhibition were illuminated by indirect lighting as if they floated on surface of a lake.
The field of artificial reeds structured the exhibition space into a multitude of illuminated dots moved by the wind and water.