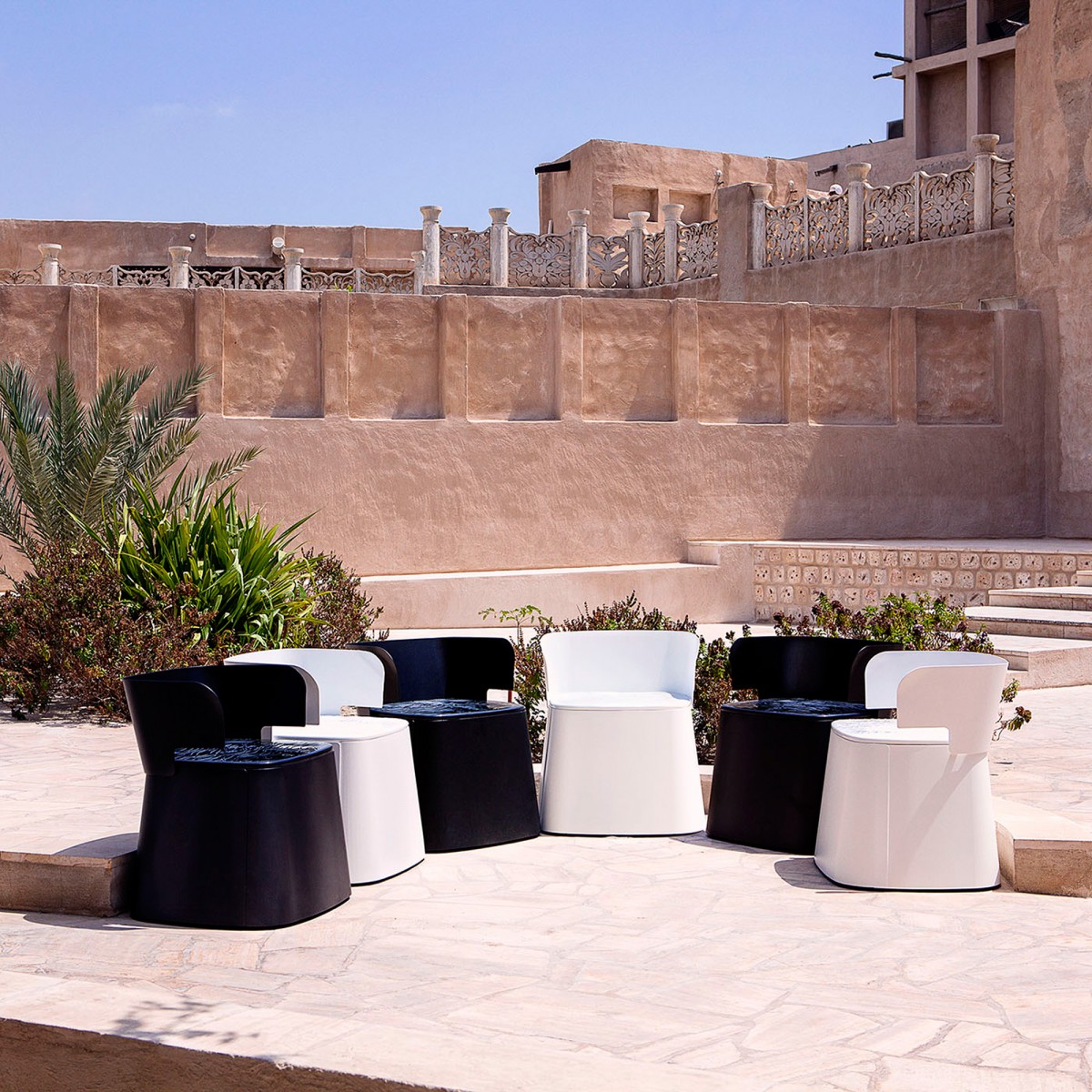 2013
Dubai
Dubai Collection
Objects
Seat designed for Bastakiya in Dubai.
Rising from the ground with no obvious legs, the curved shapes transform into pouffes, seats, arm chairs and benches.
The metal is treated as if it were material creating movement that gives the furniture its form.
A ceramic seat surface with stitched patterning balances on the metal structure. Discrete sophistication.