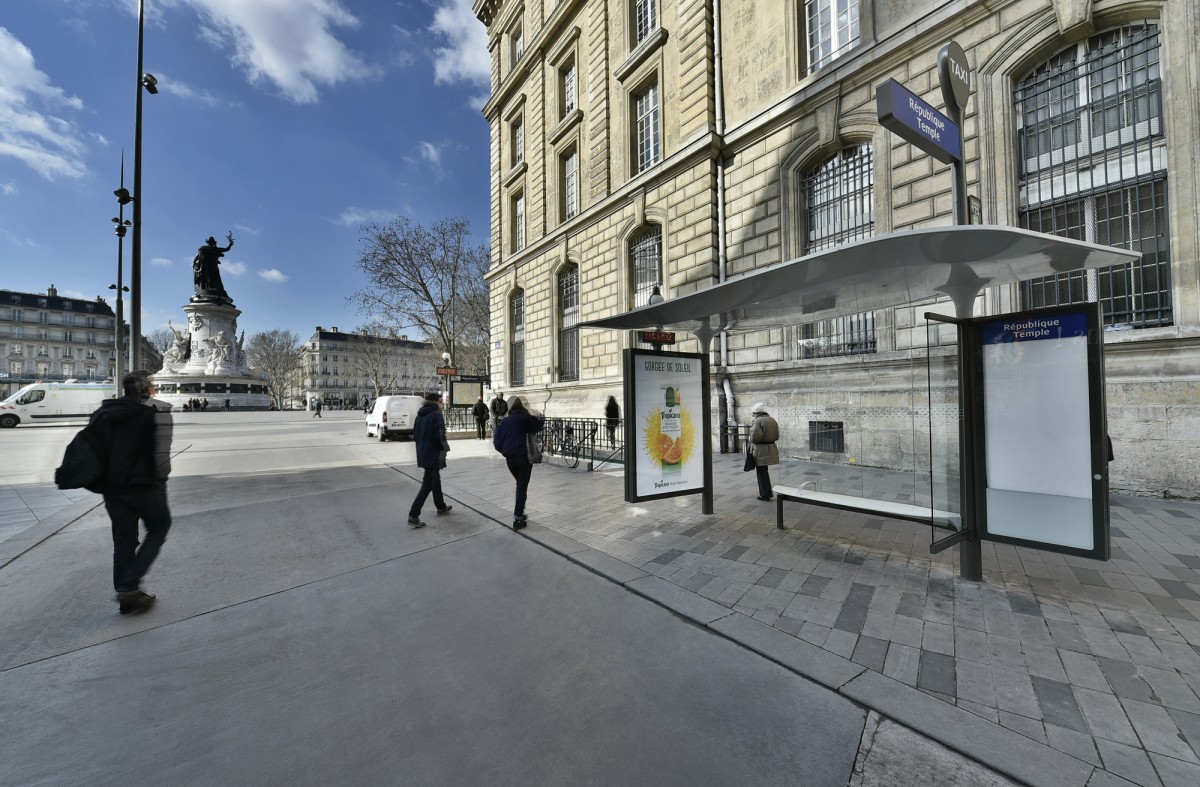 Paris
Paris Abribus
Public-space
Creating new bus shelters in Paris is above all a beautiful story. The poetry of the city drew us towards a minimalist design that establishes a constructive dialogue between memory and modernity. Paris' flourishing vegetation inspired us to create island-like shelters that punctuate the city with their organic forms between the trees of the Grands Boulevards.
This was also an allusion to Guimard, whose plant-inspired metro entrances are still closely associated with the image of Paris.
The Paris bus shelter, set up by JC Decaux, designed by Marc Aurel, laureate of Usine Nouvelle's digital service of the year award.